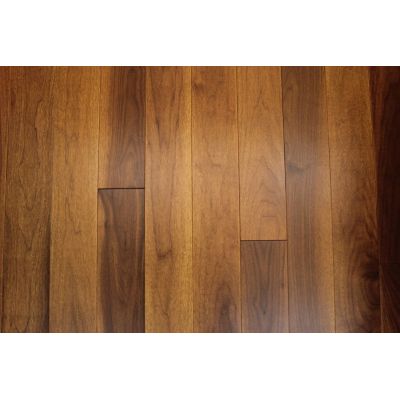 Product Details
Walnut is a beautiful rich hardwood floor.
Here is a break down of the different grades. Select is clear boards. Select Country is clear boards with the highlight of colour. Tavern will have knots through out the boards. Traditional is a all of the grades in one production run.
Perhaps colour is not a factor and you would like to buy your hardwood flooring unfinished. No problem we could do that to.
Also available is our Pre-Finished Engineered Flooring also available in 5" and 7" widths. Check out the engineered flooring page for more details.
Note: Flooring samples photos are not always a true depiction of the flooring. Come to the showroom to see the real thing!
Would you like to learn more?
Get in touch with us today for more product details and purchasing.