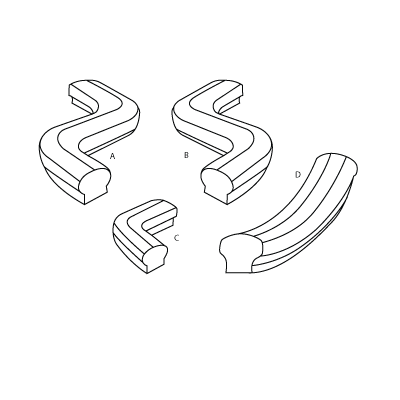 Product Details
Stocked in Ash, Hard Maple & Rustic Maple. Custom Order for Paint Grade Primed, Red Oak & Cherry.
The Handrail accessories come in 2 sizes (#2 or #3).
Choose from the Colonial or Mushroom style handrail.
Pre-finishing any of this accessories is available at an additional cost.
Would you like to learn more?
Get in touch with us today for more product details and purchasing.